Himachal Pradesh
Places covered: Parashar Lake, Tirthan Valley, Great Himalayan National Park
Its 2018 and the year started with a trip to Himachal Pradesh, the home to some of the most beautiful cities in India. I and two of my friends, Ankush & Vishal, with our own car started the memorable journey from Dwarka, New Delhi at around 8 PM.
After a drive of about 65 Kms, we reached Amrik Sukhdev Dhaba, Murthal where we halted for a Dinner break and had the very famous Paratha which was, although, not very good in taste, however, the ambience was great.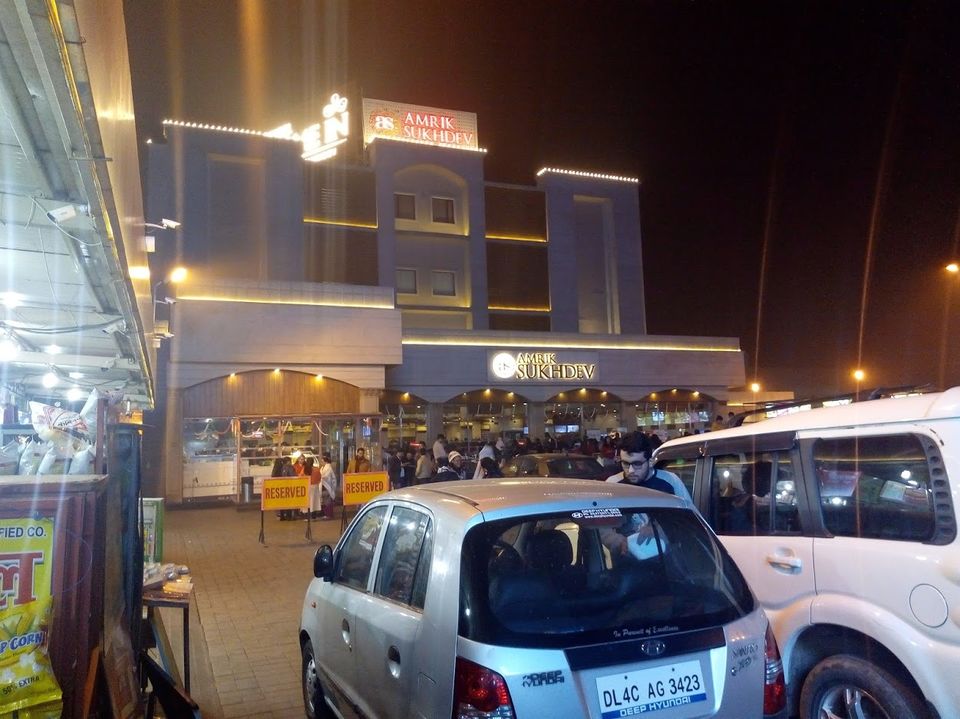 This eatery was founded by Sardar Parkash Singh in 1956 mainly to cater to the needs of truck drivers. Now it is being looked after by his sons Amrik Singh and Sukhdev Singh. Simple fare of dal roti, sabzi, and chawal was served on charpais initially. Over the years as the patronage grew, the menu was increased to include most of the north Indian and south Indian dishes. On popular demand mouth-watering Chinese, Continental food and an array of sweet dishes were also added. Today, Sukhdev is a major landmark on the GT Road, known far and wide for its matchless recipes, faultless service and an ambience to relax and rejuvenate.
After relaxing, we continued with our journey and proceeded to our destination, Tirthan Valley where we had already booked our stay for 2 nights.
We drove for the whole night and reached Mandi (365 km from Murthal, 8 hours drive) early before sunrise. We halted there to enjoy the hot tea in that chilling weather of -1 Degree Celcius.
There was an excitement instilled within the 3 of us that we did not go to check in our Hotels but decided to head to Parashar Lake (75 km from mandi, 3 hours of drive), in the midst of the lovely snowy road. While on the drive, the tyres were skidding, and the experience was overwhelming altogether. It was a breath-taking drive until we reached Parashar lake at around 9 am.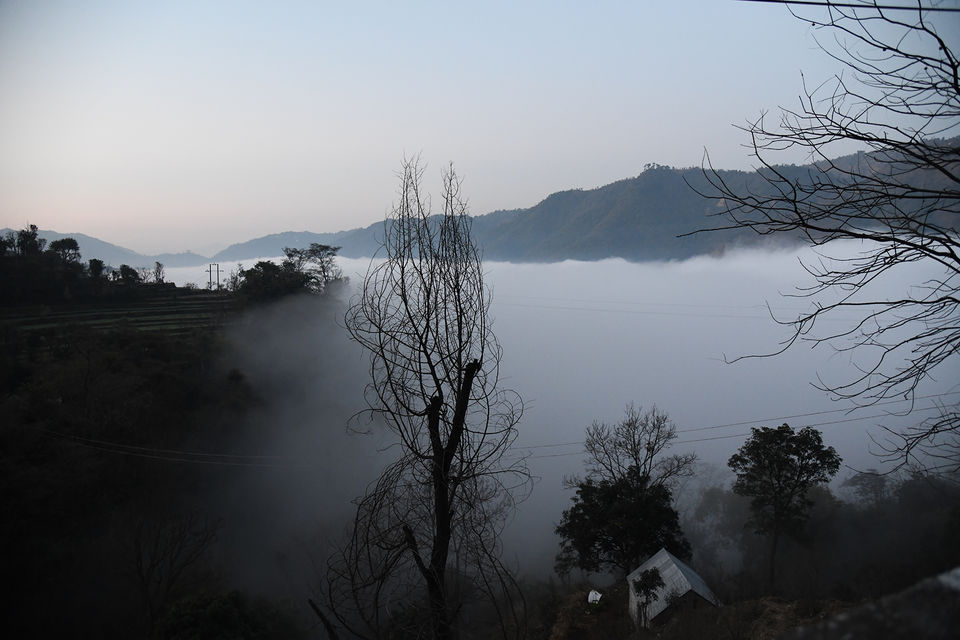 The lake is located at a height of 2730 m above sea level. With deep blue waters, the lake is held sacred to the sage Parashar and he is regarded to have meditated there. Surrounded by snow-capped peaks and looking down on the fast flowing river Beas, the lake can be approached via Drang. Prashar lake is protected by a fence so nobody can enter it. There is a round, floating island inside the lake. The floating land moves in all directions in the lake. The floating land covers 29% of area of lake whereas water is with 71%. This is approximate percentage of water and land we have on the earth.
The temple was built in the thirteenth century and legend has it was built by a baby from a single tree. The lake has a floating island in it and it is said to be unclear how deep it is, with a diver not being able to determine its depth.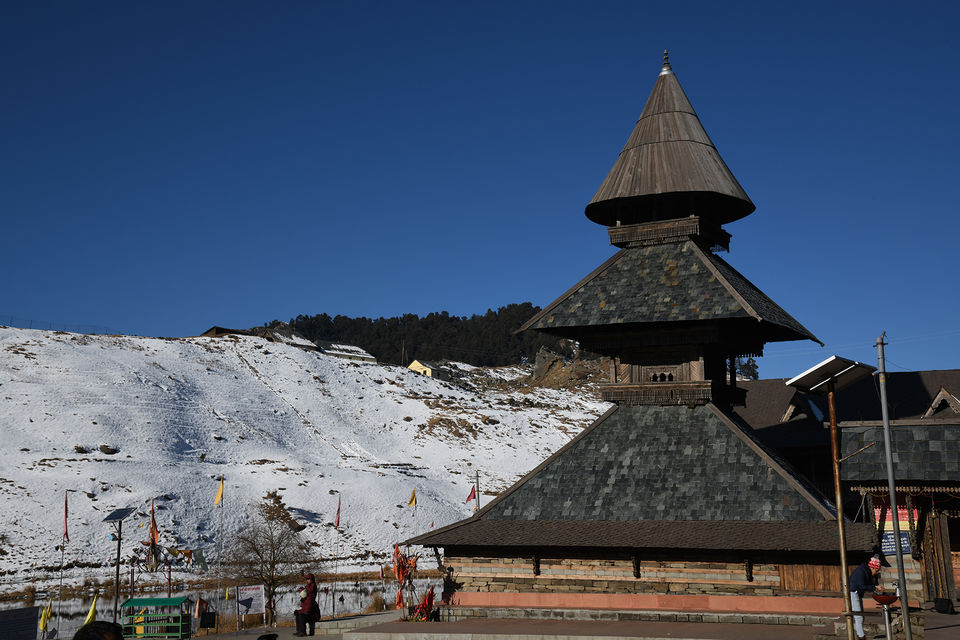 It is believed that Sage Parashar meditated on the banks of this lake, hence it is named as Parashar Lake. Bhima, one of the Pandava brothers, had created the lake. The story says, after the Kurukshetra / Mahabharat war, Pandavas were returning with Lord Kamrunag. When they reach this place, Kamrunag loves the tranquil surroundings and decides to live here forever. So, Bheem (the strongest of the lot) rams his elbow on one of the mountains and creates a big dent in the land. This dent became Prashar Lake.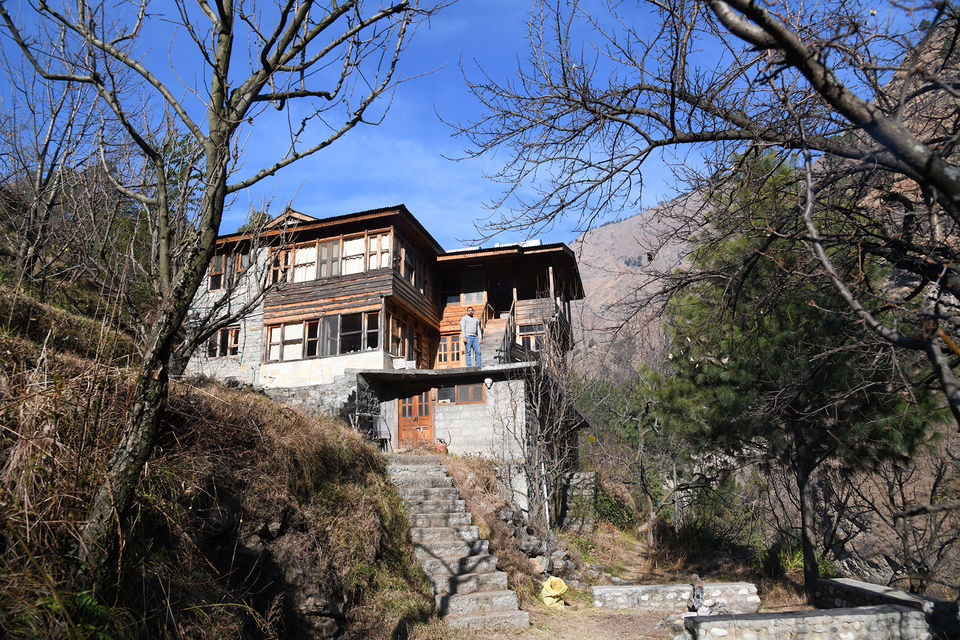 Till now no one has been able to find out the depth of Parashar Lake, neither know how the land inside floats.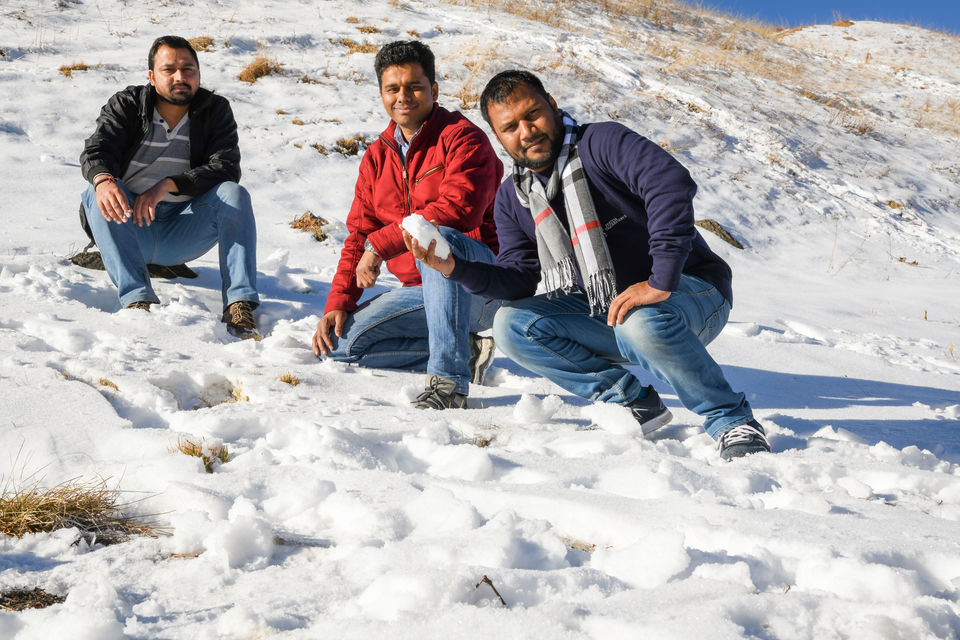 We had our breakfast, and did a great photo shoot of the location, spent few hours enjoying the beauty of the lake and moved to Tirthan Valley which was 76 km from there. We drove for the next 4 hours and reached our destination around 3 pm in the afternoon, had lunch and went to take some sleep as we were tired by the journey which we started last night.
When we woke up at around 7 pm, there was a bonfire arranged. We had some quality time with friends and the co-travellers until it was diner time. After the dinner we spent few hours talking and planning for the next morning trek to the Great Himalayan Park.
We woke up and the morning looked so beautiful and the breakfast even more mouth-watering. After the breakfast, we packed our bags once again and headed for trekking to GHP.
Great Himalayan National Park was constituted in 1984 and was formally notified as a national park in 1999. It is located in Banjaar Sub-Division of Kullu District of Himachal Pradesh, India, in the far Western Himalayas. GHNP is one of the most recent additions to a huge network of wildlife reserves found in Himalayan region in India and adjoining countries. Great Himalayan National Park is spread across four valleys (Jiwa Nal; Sainj; Tirthan and Parvati Valleys), each of which offers wide variety of endemic and exotic flora and fauna. Himalaya is known to be a home to 10% of world's and 50% of India's endemic plant species. Travellers can embark on various treks in the region that are suitable for amateurs as well as experts.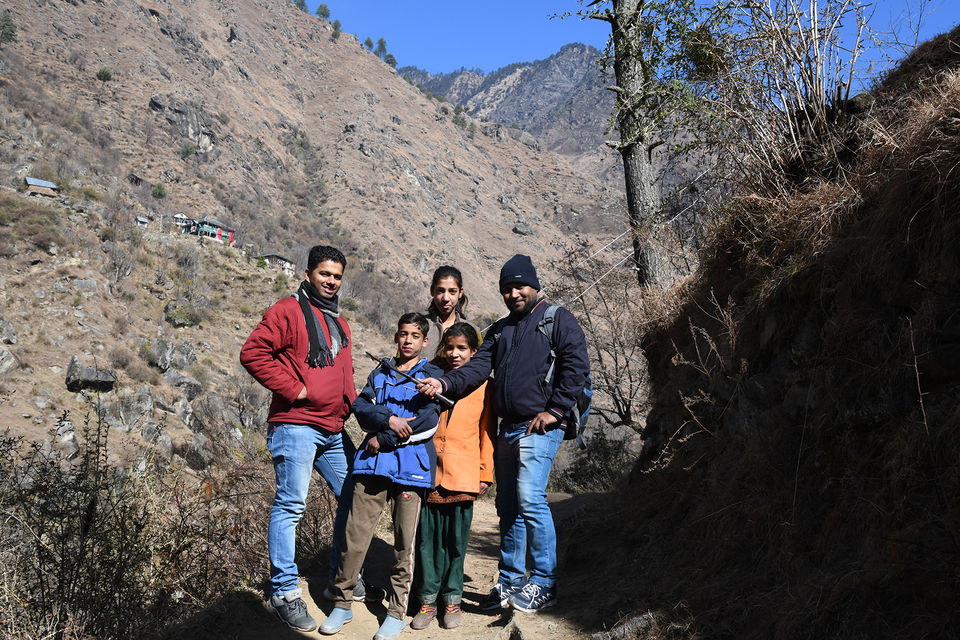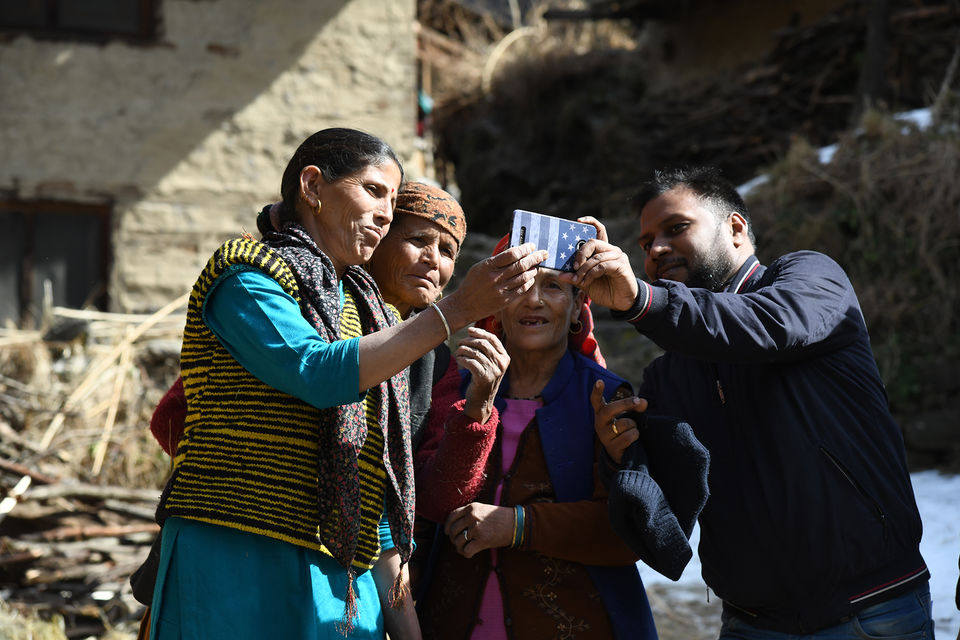 It took about 5 hours to reach the entrance of the GHP, we spent some time in nearby waterfalls and then had our packed lunch after witnessing the beauty of nature that God has created here. We then started our journey back to the guest house and reached at around 5 pm. That day, we had trekked for around 8 hours and were extremely exhausted. After the dinner was served, we spent some time at the bonfire that had our co-travellers who were also very excited about their visit to this beautiful place. All of us shared our most memorable moments during the trip which are going to be with us for a lifetime.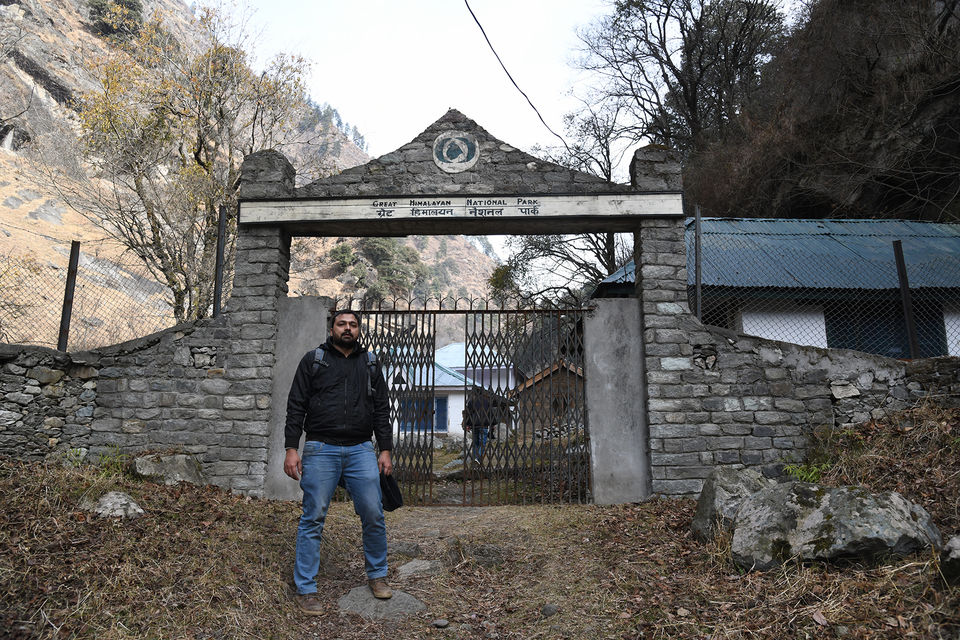 The sun shone again and it was Monday morning of January 29, 2018, 1oC chilling temperature. We had our breakfast and packed our bags for our journey back to Delhi which was a 510 km drive for about 12 hours.